Ferdowsi Int. Grand Hotel
Book Hotel in Tehran, Iran


Transport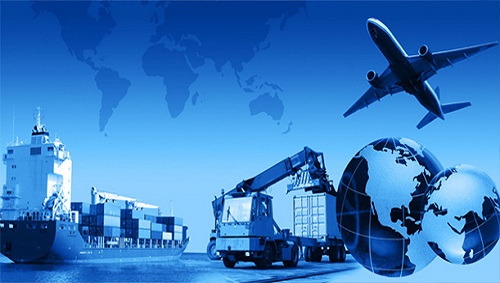 Iran, as an important transit country of the Middle East large territories, has a developed transport infrastructure, one of the best in West Asia.
Air traffic, with a large network of international and local airports, is the most important aspect of the transport of passengers. The price of return flights to domestic destinations cost from 50 to 70 USD.
The main seaports are Khorramshahr and Bandar Abbas in the Persian Gulf and Noshahr and Anzali on the Caspian Sea.
Network internal rail traffic is developed, and Iran is connected to lines with Turkey to the west and more recently Pakistan in the east (State Rail - "Raja Trains" www.rajatrains.com). Travelling by train from Istanbul to Iran takes 69 hours.
Road traffic has also been developed, the main roads are of good quality, however due to unadjusted driving, non-use of signage, as well as a large number of cars, especially the elderly, as well as numerous small motorcycles a year in Iran killed about 30,000 people, the highest rate in the world.
A liter of regular gasoline costs about 0.3 euros a liter of super unleaded fuel is about 0.40, while diesel fuel is not yet used for private cars.
When entering in Iran, it is necessary to hold insurance (carnet de passage) and an International Driving Permit (preferably, translated into Persian language). It is possible to rent a car at an approximate cost of 45 euros per day.
Widely used and relatively low prices, numerous taxis mini-buses, both within cities and between cities.
The most important traffic violations with sanctions (approximate amounts: for not wearing seat belts and using mobile phone - 25 euro; 50 euro for - crossing the red light, overtaking, driving fast, driving one-way street, driving a restricted zone).


Iran has many airports, around 300, what makes it a 22nd country in the world with the most airports. Following of them are international: Ahwaz International airport, Arak, Bandar Abbas, Birjand, Isfahan International, Kish International airport, Larestan International airport, Mashad, Qom International airport, Shiraz, Tabriz,  and Imam Khomeini International airport Tehran as the busiest of them and a main one. Operated by Iran Airport Company, it hosts basic iranian airlines such as: Iran Air, Meraj Airlines, Mahan Air, Iran Aseman Airlines, Qeshm Airlines, Taban Air, and Zagros Airlines.