Barbershop,Massage
Barbershop,Massage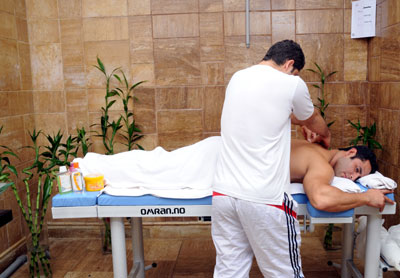 Barbershop
Stay Fresh. Look Your Best. With ... Barbershop!
All ethnicity and particular services are provided for men with all kinds of barbering, haircut and men's grooming needs.
Massage
Would you like to leave your everyday life behind and enjoy hours filled with excitement?
We aim to offer you a totally memorable experience. Relax and have your aches and pains soothed away with our professional masseurs in the privacy of hotel.